Bean Croquet Sandwiches(Vegetarian Croquet's ingredients change. Potato, Pumpkin and so on)
"Tokiwaya Bakery" is a vegetarian-friendly bakery I wish it were in my neighbor.
The owner, Mr. Tokiwa used to work in "Munakatado" which is the most well-known stone oven baked bakery with natural vegetable yeast in Ginowan, Okinawa.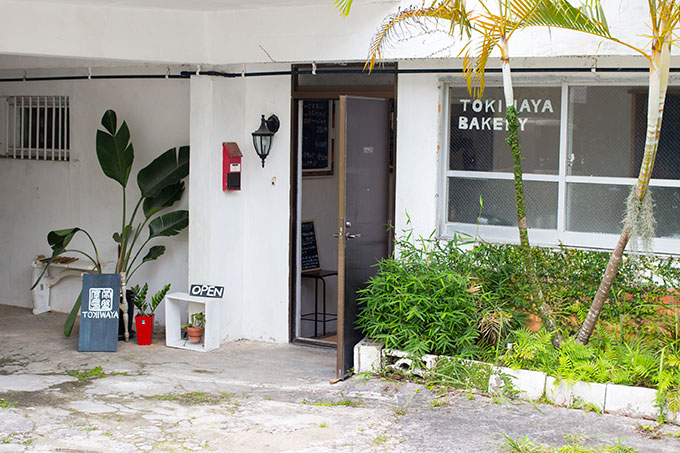 When I ate his bread, I really enjoyed their charcoal and natural yeast flavor, texture and taste.
Each bread looks and tastes individual and special!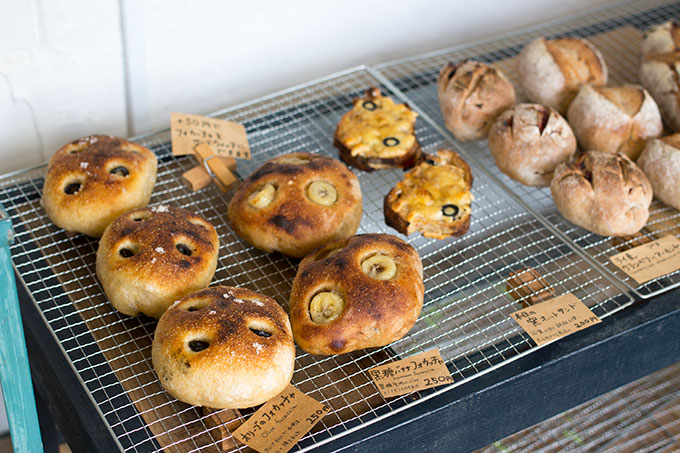 There are many selections of sandwiches.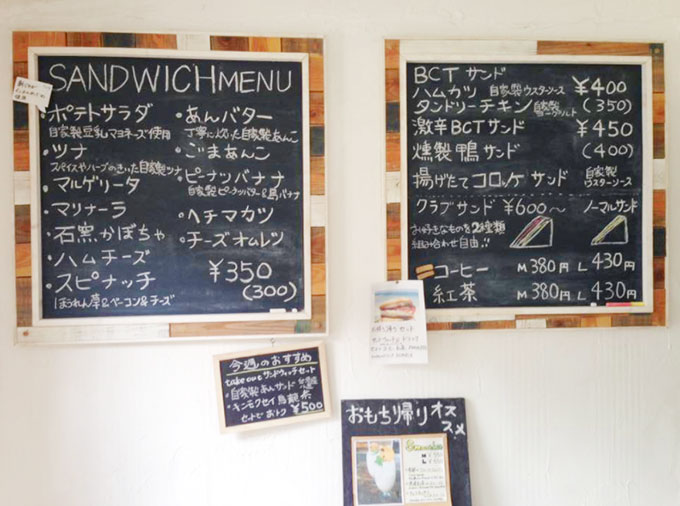 Potato Salad, Tuna, Margherita, Marinara, Pumpkin, Ham & Cheese, Spinach, Sweet Bean & Butter, Sesame with Sweet Bean, Peanut & Banana, Loofah Cutlet, Omlet with Cheese 350 yen
Others are Tandoori Chicken, BCT (Bacon, Cheese and Tomato Sauce), Smoked Duck, Bean Croquette and so on.
If you are vegan or vegetarian, please ask staffs for vegan and vegetarian choices.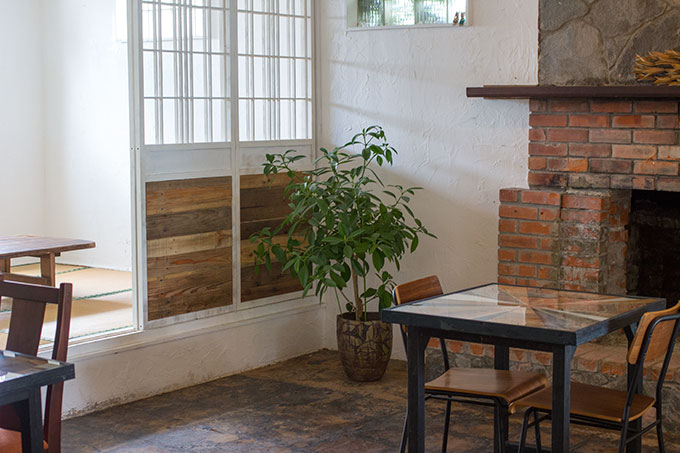 The cafe is neat, spacious and cozy.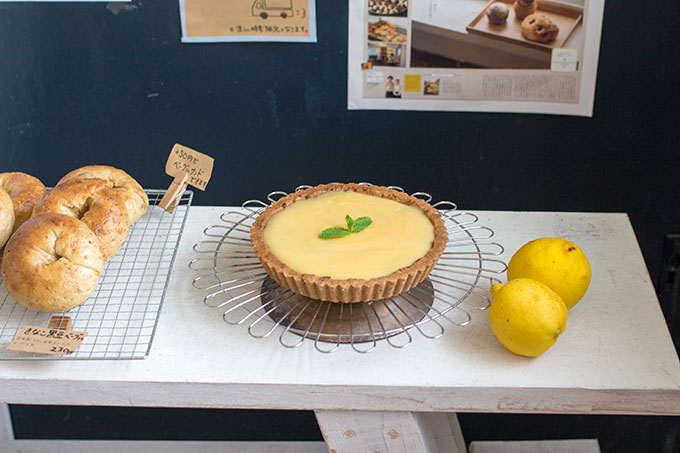 You can have a delicious homemade deserts of his wife, too!
I love their crunchy Rusk, too.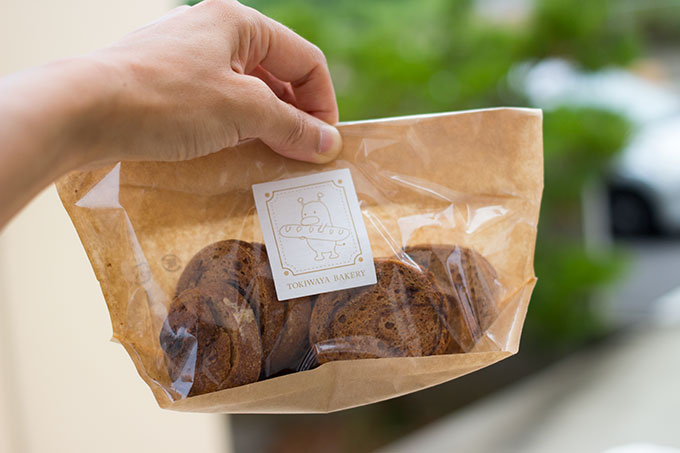 Once a month they have "Pizza Day".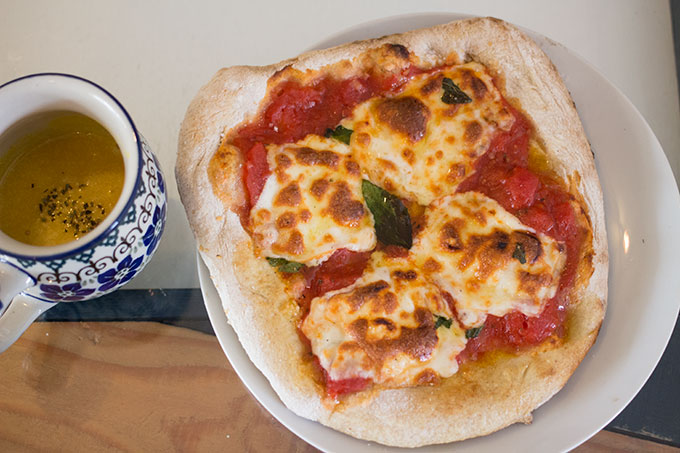 Pizza Set 1500 yen (Soup, Drink and Dessert)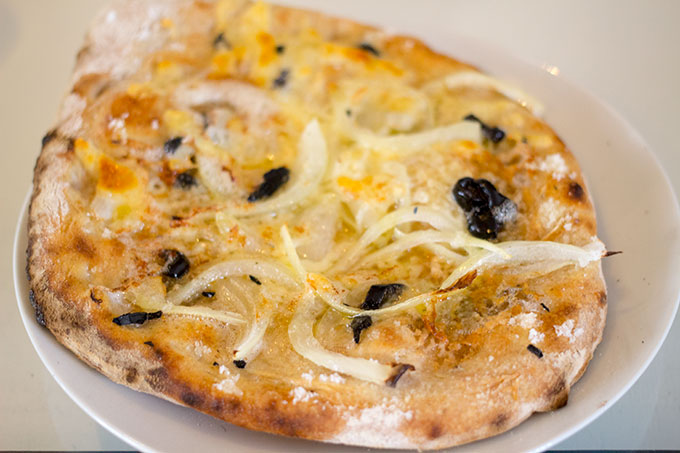 A palm-sized pizza was for me more filling than I thought, but a little too small for my husband.
The crust was so delicious!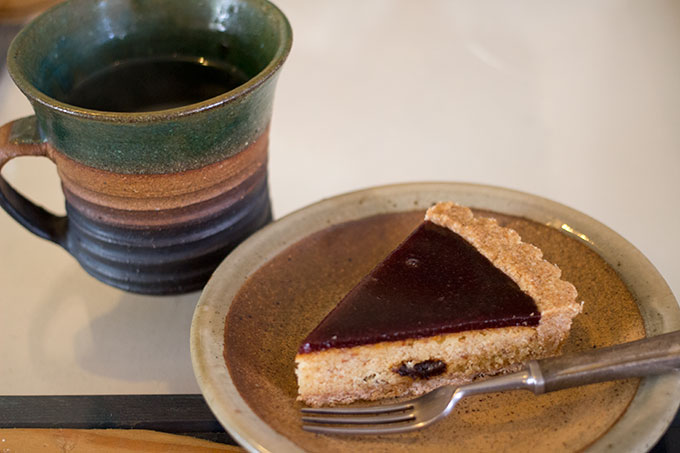 The tart was yummy!
Also I enjoyed the scent of Oolong Tea from Arisan in Taiwan.
~・~・~・~・~・~・~・~・~・~・~・~・~・~・~・
Name : Tokiwaya(ときはや)
Address : 531 Zukeran, Kitanakagusuku, Nakagami-gun, Okinawa / 沖縄県中頭郡北中城村瑞慶覧531
Phone : 098-959-5450
Facebook : https://www.facebook.com/%E7%9F%B3%E7%AA%AF%E3%83%91%E3%83%B3%E5%87%A6-%E3%81%A8%E3%81%8D%E3%81%AF%E3%82%84-tokiwaya-bakery-586996254817653/
Online Shop : https://tokiwaya1111.thebase.in/
Bakery & Cafe / Non Smoking / Free Parking / Vegetarian & Non Vegetarian
~・~・~・~・~・~・~・~・~・~・~・~・~・~・~・