When I drived to Cafe Kokuu for first time, I got a bit nervous on the way to get there.
Because I had to drive in the wild jungle mountain path and my daughter kept asking me "Are we O.K.".
My daughter and I screamed with joy when we finally got there:)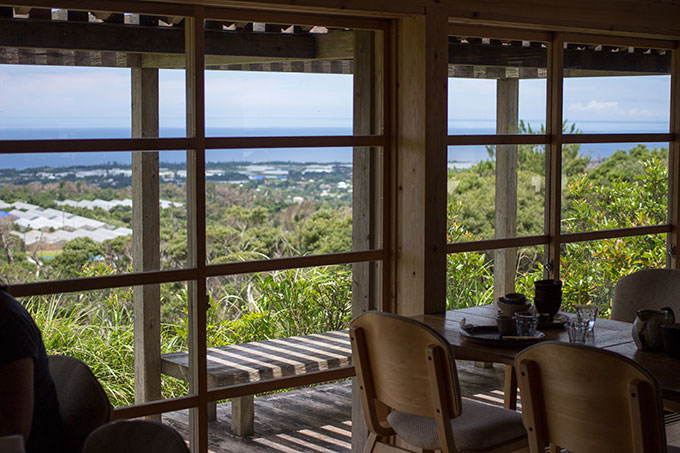 We were happier when we looked the wide opened great ocean view from the windows!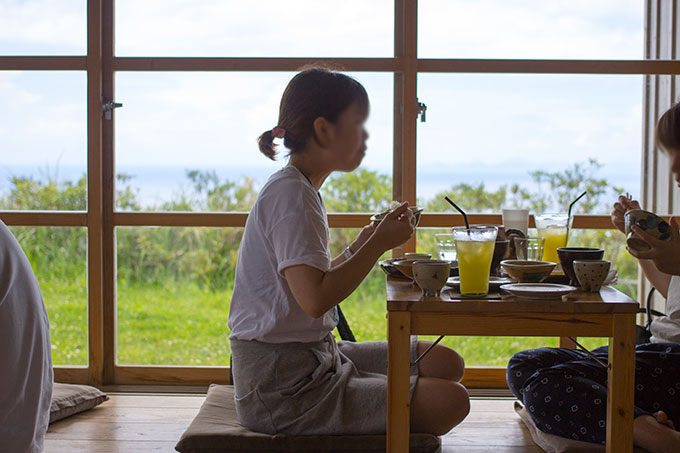 We sat on the tatami mat and had a lunch in viewing the nice scenery.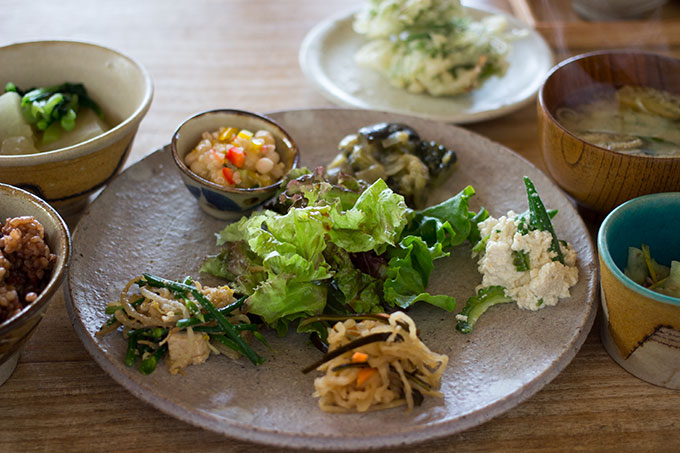 They use fresh, natural, organic and local vegetables.
You can choose rice, white rice or enzyme brown rice (Koso genmai) +100 yen.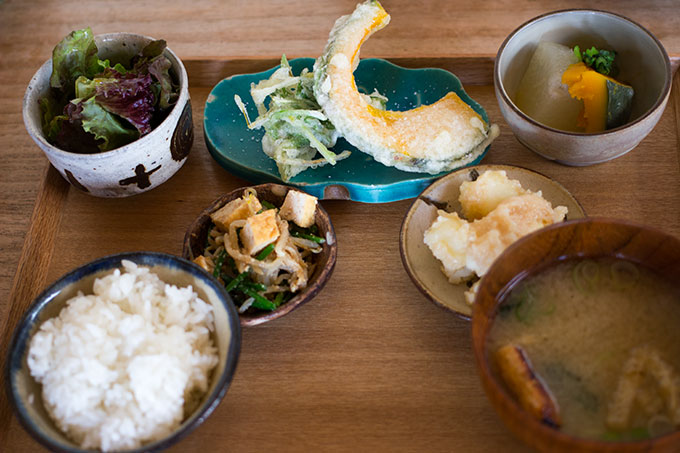 There are table seat too.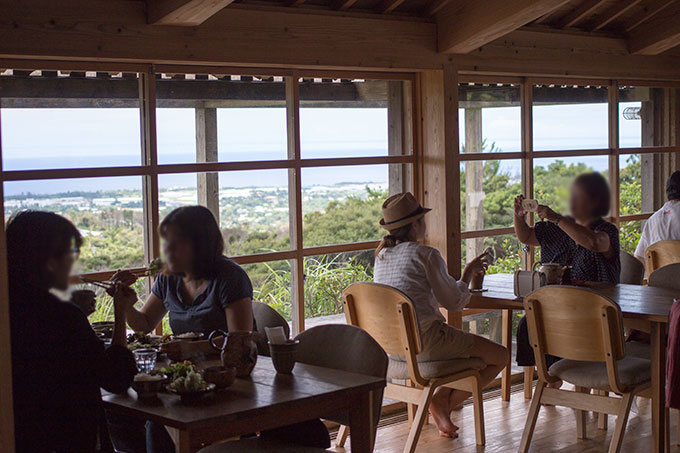 If you are not used to sit on the tatami mat, I recommend you to ask them for the table seats when you make a reservation.
They had looks-yummy raw, gluten-free and vegan sweets that tempted me so much.
I will definitely try some next time!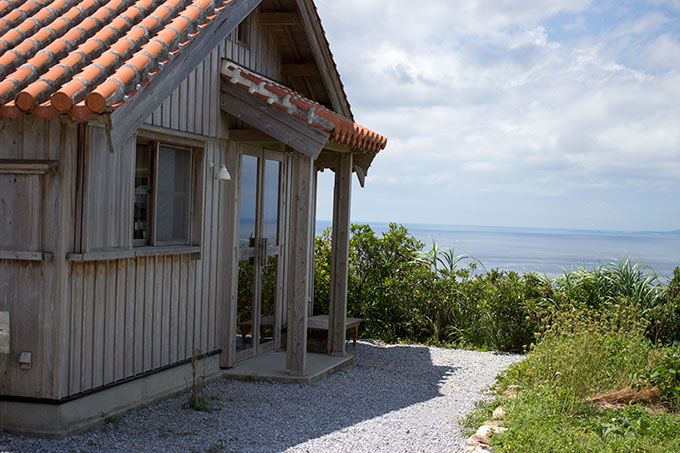 ~・~・~・~・~・~・~・~・~・~・~・~・~・~・~・
Name : Cafe Kokuu
Address : (Nakijin Sunshine City) 2031-138 Shoshi Nakijin-son Kunigami-gun, Okinawa
国頭郡今帰仁村字諸志2031-138(今帰仁サンシティ希望ヶ丘敷地内)
Phone : 0980-56-1321
Website : http://miyupapa2.ti-da.net/
Okinawa Hai(Eng) : https://okinawahai.com/cafe-kokuu/
Hitosara : https://hitosara.com/0006057204/
Website : http://miyupapa2.ti-da.net/
Okinawa Clip YouTube : https://www.youtube.com/watch?v=FkjBg0nFqgY
Vegan / No Smoking / Ocean View / Free Parking
~・~・~・~・~・~・~・~・~・~・~・