Esparza's Tacos & Coffee is located on rout 58 in Chatan.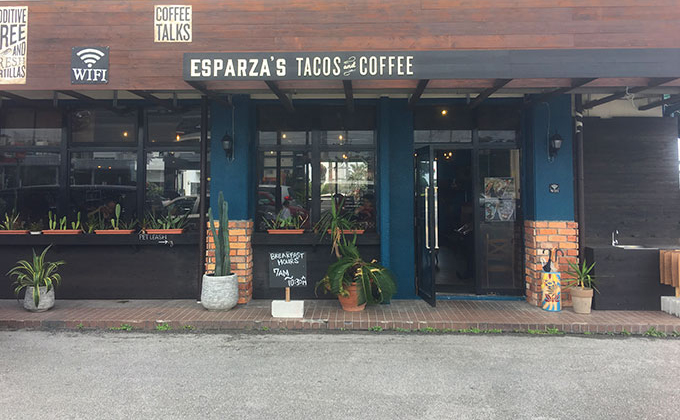 It is a vegan-friendly and bilingual self service tacos shop which the atmosphere is clean, friendly and casual.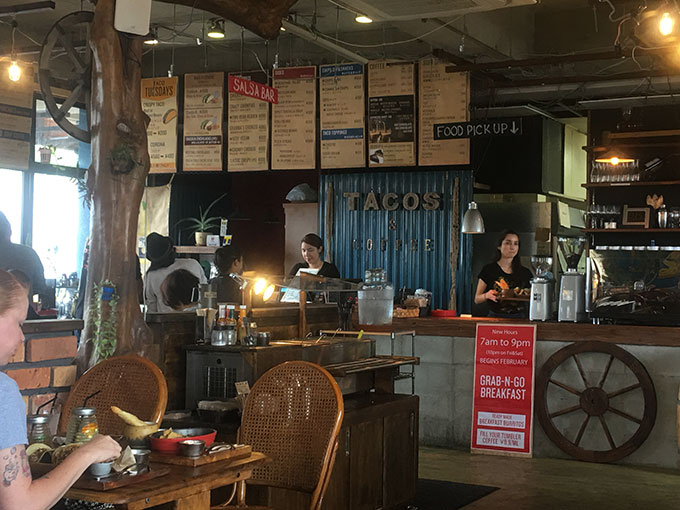 They have one vegan burrito for breakfast and 3 kinds of vegan tacos for lunch.
Assorted roasted marinated vegetables topped with vegan cheese.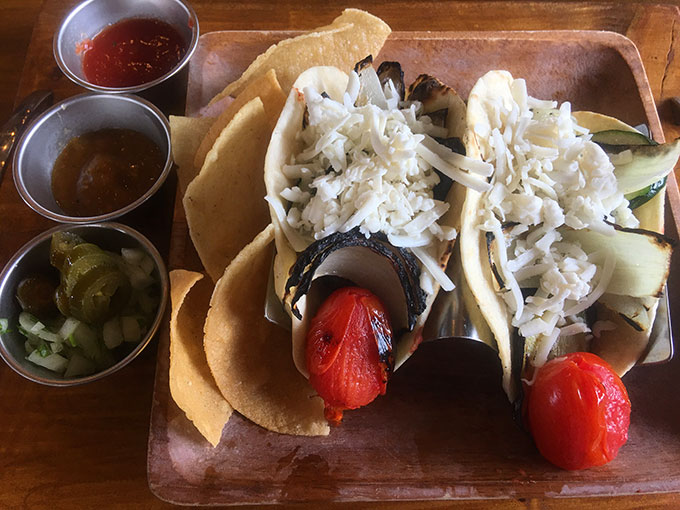 Refried black beans, mexican rice, and sauteed onions.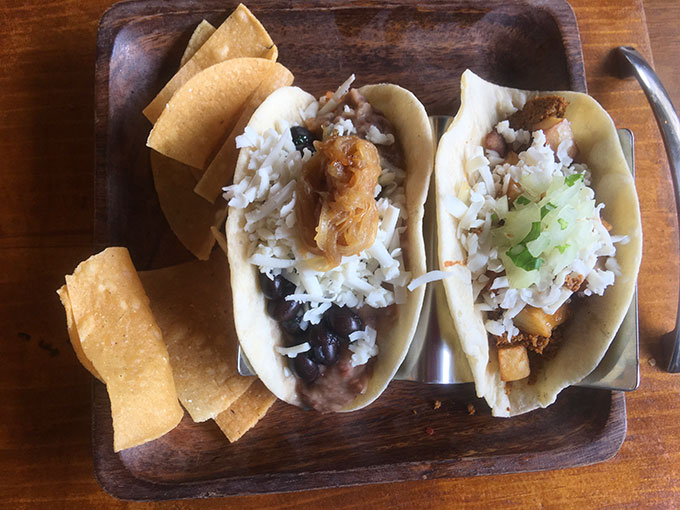 Roasted tofu with chorizo seasoning, topped with fried potatoes, tomatillo salsa, vegan cheese, cilantro and onion.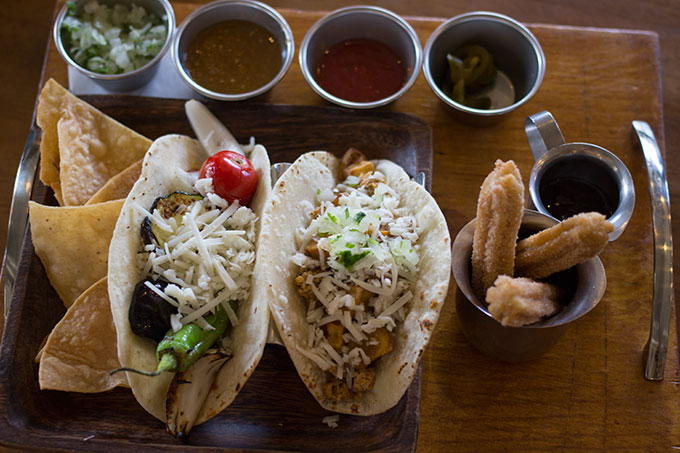 There is a salsa counter where you can try all kinds of salsa!
Corn Tortilla are also available if you tell them.
I would be happier if they would serve more vegan food especially vegan Enchiladas in very near future!!
~・~・~・~・~・~・~・~・~・~・~・~・~・~・~・
Name : Esparza's Tacos & Coffee(エスパーザ)
Address : 3-1-10 Mihama Chatan-cho Nakagami-gun, Okinawa
沖縄県中頭郡北谷町美浜3-1-10
Phone : 098-926-1888
Website : https://www.obbligato.co.jp/
Facebook : https://www.facebook.com/esparzastacosandcoffee/
Vegan / Non Vegan / No Smoking / Free Parking
~・~・~・~・~・~・~・~・~・~・~・~・~・~・~・