Here you can have healthy Taiwanese vegetarian buffet for 600 yen.
It is located near Heiwa st. and Yachimun(Pottery) st.
The restaurant is not showy and so modest that it might be difficult to be found.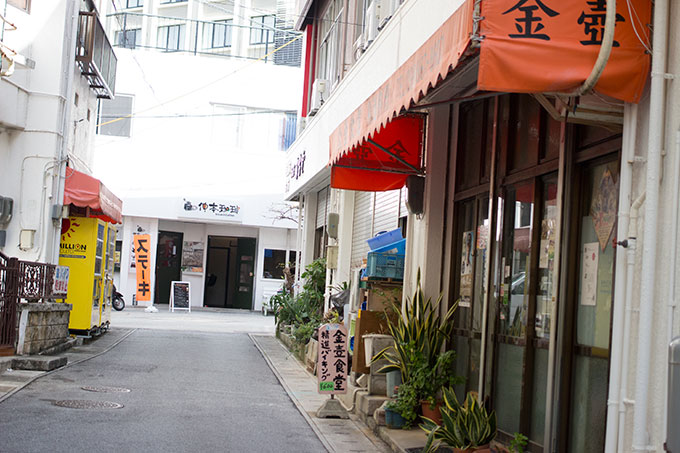 Taiwanese Vegetarian(素食)Buffet 600 yen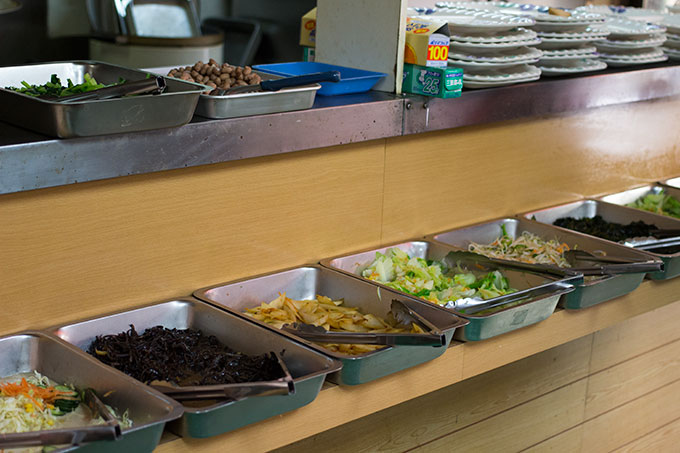 All the food tasted like a mother's cooking.
Heart-warming, simple, mild and not too oily.
I liked them so much!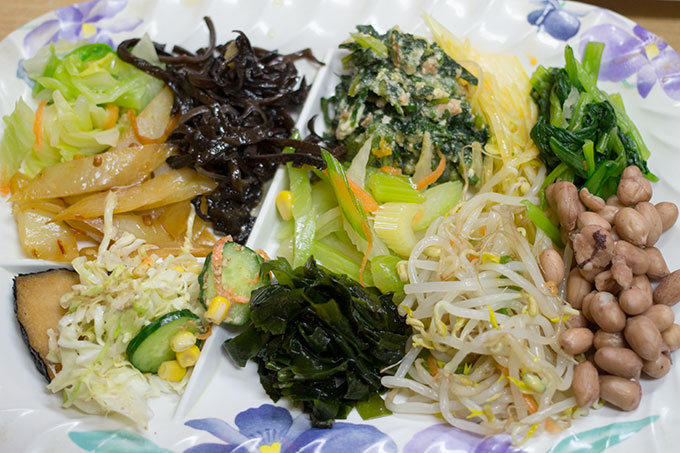 Additionally we ordered boiled gyoza (dumplings).
Boiled Gyoza (Dumplings) 500 yen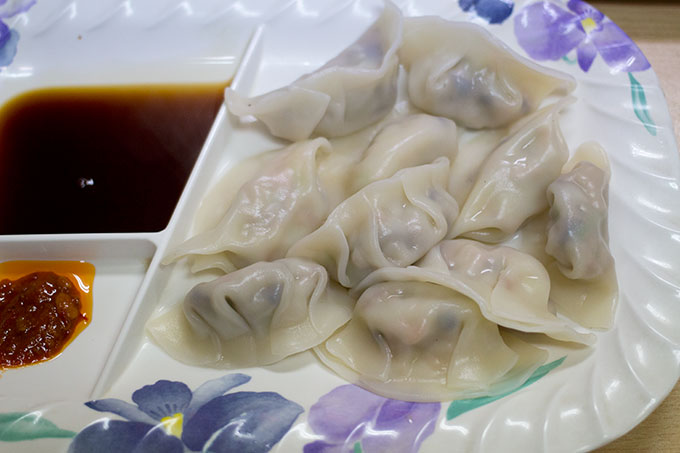 The owner was nice and friendly.
Next time, I will definitely buy and eat their "Chimaki" (a rice dumpling wrapped in bamboo leaves) which a lot of people came to ask for but was sold out.
~・~・~・~・~・~・~・~・~・~・~・~・~・~・~・
Name : Kintsubo Shokudo 金壺食堂
Address : 1-7-9 Tsuboya, Okinawa / 沖縄県那覇市壺屋1-7-9
Phone : 098-867-8607
Facebook : https://www.facebook.com/pages/%E9%87%91%E5%A3%B7%E9%A3%9F%E5%A0%82/137780056267041
HappyCow : https://www.happycow.net/reviews/kintsubo-shokudo-naha-44609
~・~・~・~・~・~・~・~・~・~・~・~・~・~・~・