"Parlour de Jujumo" is a lovely vegan food stand serving burger, curry, beer, juice, yogi tea, chai and so on.
The name "Jujumo" comes from a sacred forest called "Jujunomori" behind the stand.
"Jujumo" is also the name of a music group that the owner and his wife are doing.
The food stand is located near "Okinawa Outlet Mall ASHIBINA" in Tomigusuku, but it is very quiet and green.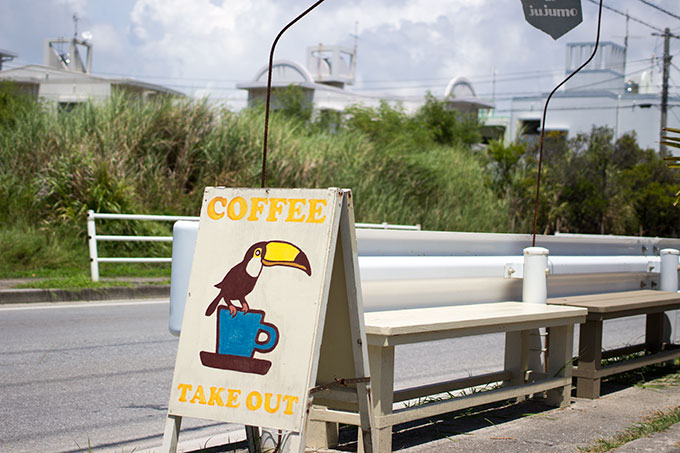 You can takeout or eat at the table outside.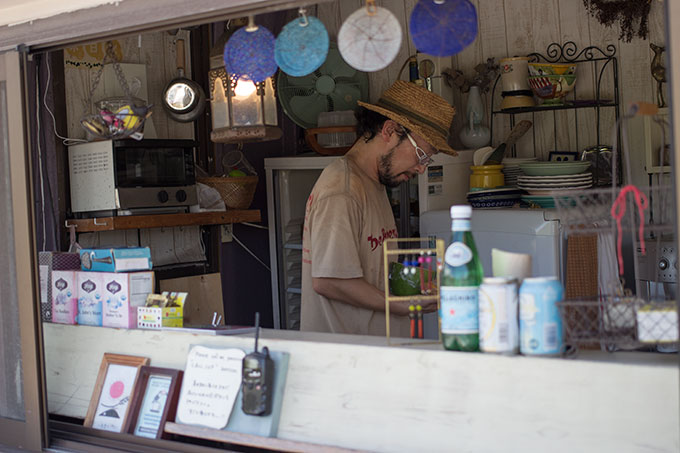 The owner roasted Okinawan local vegetables for burger and curry.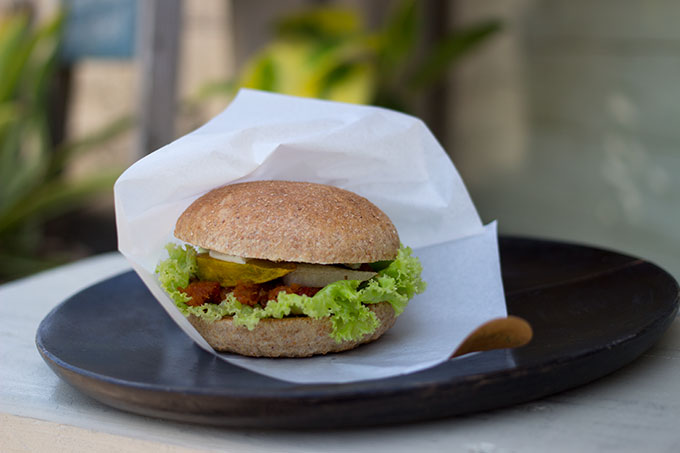 This vegan burger bun is from YAEDAKE Bakery which was crispy outside and soft inside.
The filling was roasted vegetables and juicy sauce.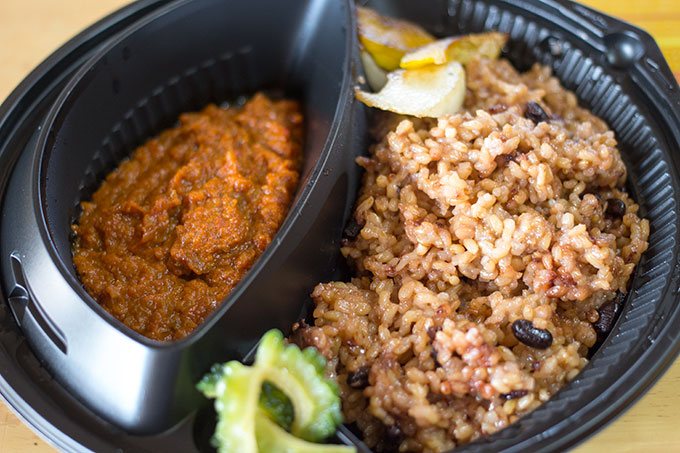 The curry was made of 200% vegetables with various spices which he learnt from a friend from Sri Lanka.
It tasted so many natural flavors.
And more, I loved the sticky brown rice with red beans called "KOSOGENMAI" which went great with his vegan curry!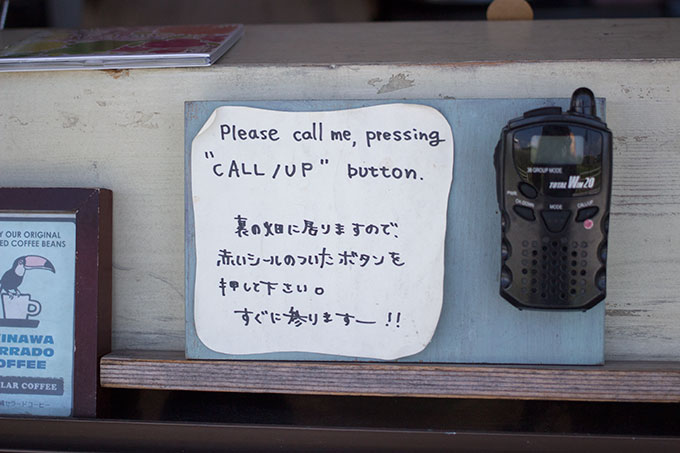 There was a walkie-talkie to call him when nobody there.
The Jujumo has released CD.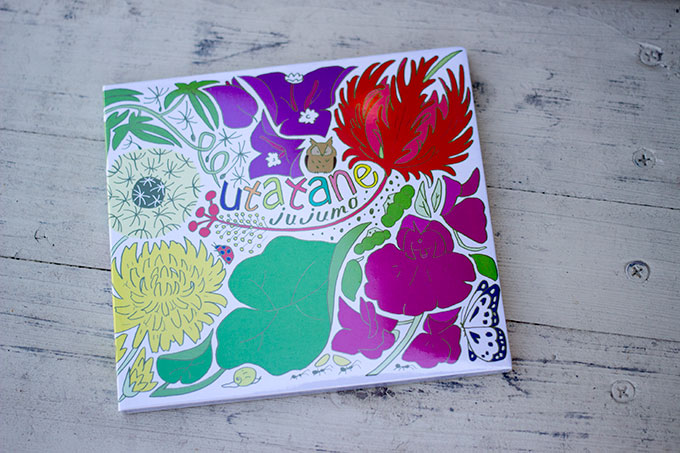 Next time I would like to listen to their music and have those vegan food!
Also I will definitely try the fresh organic sugar cane juice which he just squeezes.
~・~・~・~・~・~・~・~・~・~・~・~・~・~・~・
Name : Parlour de Jujumo
Address : 490-12 Yone Tomigusuku, Okinawa / 沖縄県豊見城市与根490-12
Phone : 090-4168-9949
Blog : http://jujumo.sblo.jp/
Facebook : https://www.facebook.com/juzunomori/?fref=ts
KALEND OKINAWA : http://calend-okinawa.com/food/foodshopnavi/parlour-de-jujumo.html
Okinawa Clip YouTube : https://www.youtube.com/watch?v=dpuCc9gnIxc
Vegan / Food Stand / Take Out / 1 Outside Table / 1 Free Parking
~・~・~・~・~・~・~・~・~・~・~・~・~・~・~・